Cracks, Cracks, Cracks All Around; How to Patch Your Clients Financial Plan
Date:
Thursday, June 11, 2015
Location:
King Center at SDSM&T (Christensen Hall of Fame Room)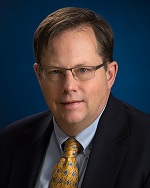 Executive Vice President & National Marketing Director, founder of the Associates of Clifton Park Long Term Care operations.
With over 30 years of experience in the Life and LTC industry, Tim has extensive knowledge and experience in the insurance arena. Tim has spoken in all 50 states, trained over 10,000 advisors, and has been instrumental in designing LTC Training websites for several broker dealers and banks. Tim holds a Life & Health License with LTC Certification in all 50 states.
Having presented LTCi at over 1500 client seminars and shareholder events, he is able to engage audiences through experience, knowledge, and humor. He aims to motivate individuals to action. He has also worked with the Associates of Clifton Park training team to create concise, motivational and integrated sessions which help the advisor use the financial planning process to illustrate the need for LTC in working with their clients.
Advisors and clients who have heard Tim present, state he is one the best speakers on the subject of Long Term Care planning.
Resume: Timothy Ripp, CLTC, LTCP

Graduate of The College of the Holy Cross: BA in Chemistry 1981

Entered Insurance business in 1982 with John Hancock

Began private financial planning practice in 1986, Albany NY, specializing inRetirement Planning & LTC

Started in 1995 as an LTC GA in NY, training financial advisors in all 50 states

Currently Executive Vice President, National Director for LTC Consulting & Training at Associates of Clifton Park, Clifton Park, NY.AOCP is a national consulting firm on Estate and LTC planning issues with 35 plus employees/consultants.

Licensed for Life and Health in all 50 states, since 1998.

Currently approved to provide CE Credits for LTC to Accountants & Attorneys in multiple states