Top 10 Charitable Trends Every Advisor Should Know in 2015
Date:
Thursday, July 16, 2015
Location:
King Center at SDSM&T (Christensen Hall of Fame Room)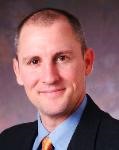 Black Hills Area Community Foundation is sponsoring this speaker. Members should take advantage of this opportunity.
Bryan Clontz, CFP®, CLU, ChFC, AEP, CAP, is the president and founder of Charitable Solutions, LLC. In the decade prior to starting the firm in 2003, he has served as the director of planned giving for the United Way of Metropolitan Atlanta, director of planned giving at the national office of Boys & Girls Clubs of America and as vice president of advancement at The Community Foundation for Greater Atlanta. Bryan has extensive experience in planned giving consulting, charitable gift annuities, non-cash asset receipt/disposition, donor advised funds and emergency assistance funds.
In addition to writing more than a dozen articles for financial services and planned-giving journals, he authored a planned giving manual entitled Just Add Water, which has sold more than 2,000 copies. He has also served as an expert witness on two gift annuity and donor advised fund cases.
Bryan served on the board of the Partnership for Philanthropic Planning (formerly known the National Committee on Planned Giving) from 2007 to 2010. Additionally, he was an inaugural member of the organization's Leadership Institute. He also served on the Rate Recommendation Committee of the American Council on Gift Annuities from 2003 to 2010. He currently serves on ACGA's Research Committee