Elder Abuse: Learn the signs, know the tools & help protect your clients and families.
Date:
Thursday, June 17, 2021
Location:
The Journey Museum - Wells Fargo Theater
Speaker:
CoPresented by: Chief Justice Gilbertson, Former Chief Justice of the SD Supreme Court and Benjamin Orzeske, Chief Counsel, Uniform Law Commission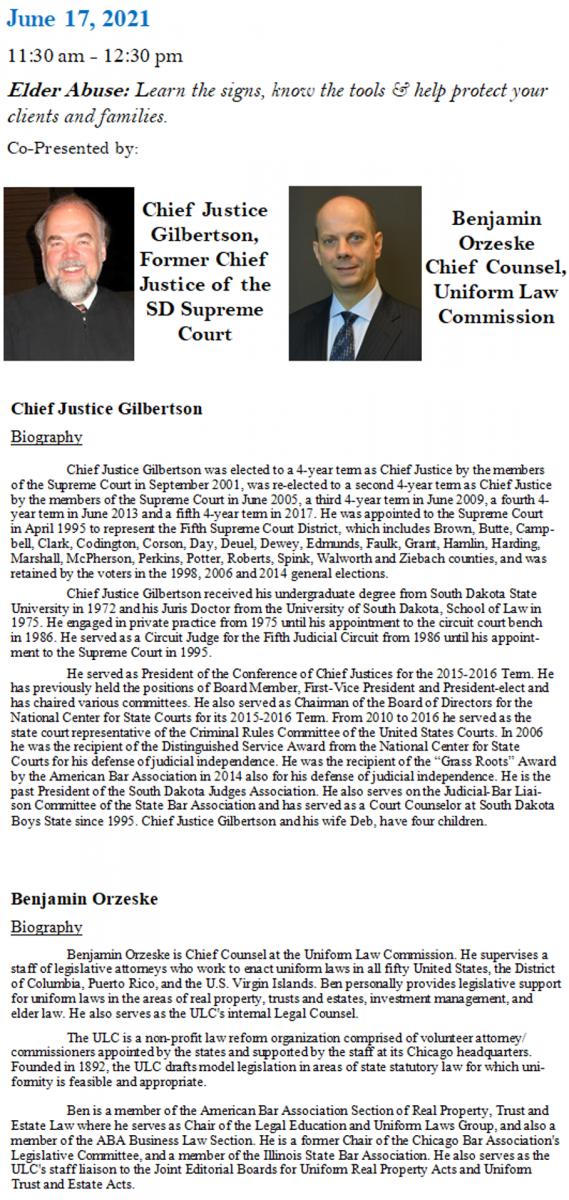 Members may attend in person or via zoom. Registration for this event will emailed to members that are paid in full in early June.